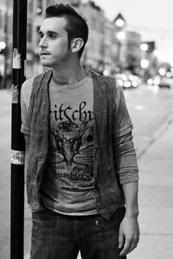 LOVE HIM, LOVE HIM, LOVE HIM!!!!!!!!
Here is an excerpt from his myspace about me section:
"It's a belief in something bigger than himself and his musical vision that motivates Santos as a singer-songwriter. "I hope to inspire people through music to take responsibility for their own talents and use them to serve the greater good," Santos says. "I want to show the world that you can do what you love and live in this society, finding a balance between coexisting in a social construct and following your heart.'"
There is nothing left to say after that, so just listen.